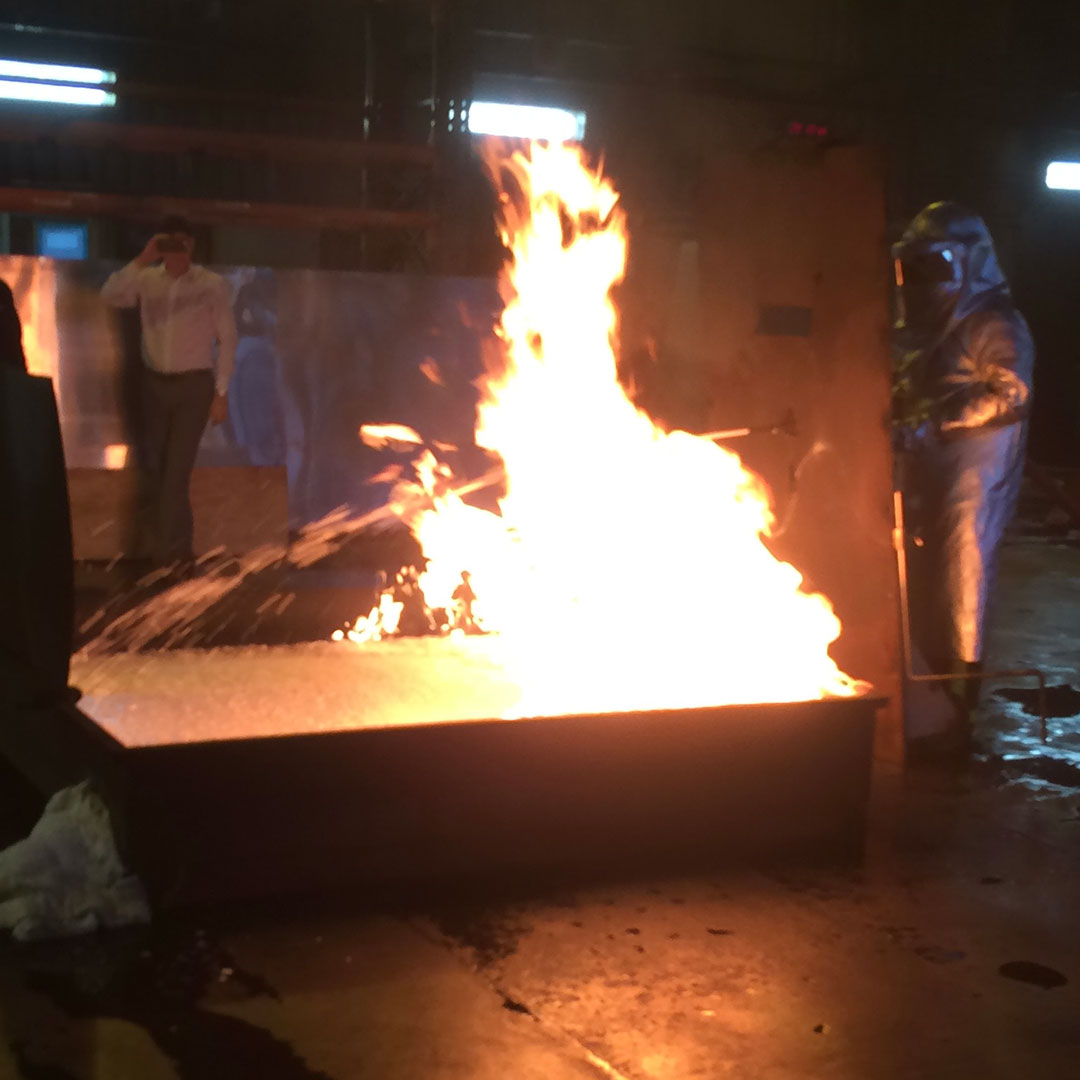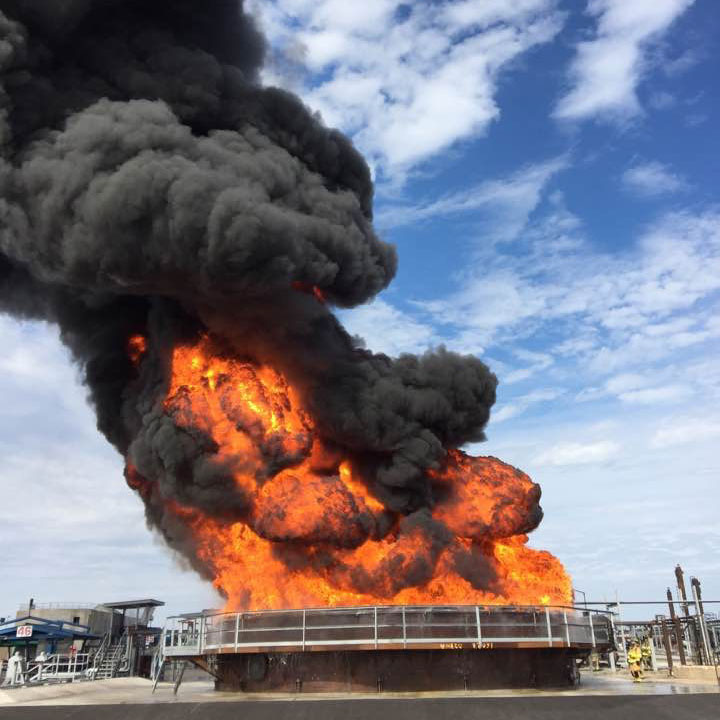 DYNAX FLUOROCHEMICALS AND FIRE-FIGHTING FOAM APPLICATIONS
Dynax has developed a family of fluorochemicals designed for fire-fighting foam agents such as AFFF (Aqueous Film Forming Foam), AR-AFFF (Alcohol-Resistant AFFF), FP (Fluoroprotein), FFFP (Film Forming Fluoroprotein) and AR-FFFP (Alcohol-Resistant FFFP). Dynax fluorosurfactants and fluorochemical foam stabilizers are used in fire-fighting foam agents for commercial as well as military applications.
Dynax fluorochemicals are especially effective in applications where superior foam stability and superior film formation are required. For example, DX5011, a patented fluorochemical foam stabilizer, has been the benchmark product for over a decade in the formulation of alcohol-resistant foam agents. With this foam stabilizer, it has become possible for foam agent producers to develop very low viscosity 3×3 and 1×3, or even 1×1 alcohol-resistant AFFF foam concentrates. DX5011 works equally well in the protein-based film-forming foam concentrates (AR-FFFP) to develop semi-Newtonian products. In 2016 a new generation foam stabilizer product DX5044 was introduced.
As part of an ongoing project to develop a complete line of non-flammable products all based on C6 fluorotelomer intermediates. Dynax introduced in 2007 a new C6 fluorotelomer-based product, DX1080, a non-ionic fluorosurfactant designed for use in synthetic and protein-based film-forming foam agents as well as in alcohol-resistant products. In 2008 and 2009 Dynax introduced additional all C6 fluorosurfactants, DX1025, DX1026, and DX1090. DX1025, and DX1026  are blends of fluorosurfactants; all designed for use in film-forming foam concentrates. DX1090 is a non-ionic fluorosurfactant recommended for use in FFFP and AR-FFFP agents.
Dynax offers worldwide a number of fluorosurfactants and fluorochemical foam stabilizers.
Dynax Fluorochemicals and the Environment
The entire line of Dynax fluorochemical products are derived from perfluoroalkyl iodide intermediates. These intermediates, commonly known as fluorotelomer iodides, are produced by the telomerization process, one of the two major manufacturing processes of fluorochemicals. Fluorochemicals produced by the telomerization process do not contain PFOS (Perfluorooctyl Sulfonate) which regulatory authorities both in the US and in Europe classify as a persistent, bio-accumulative and toxic substance (PBT). According to current regulations in the US, PFOS-based fluorosurfactants cannot be used in the manufacturing of new foam agents. In Europe, a European Union directive* restricts the use of PFOS-based fluorochemicals (maximum 0.005% by weight) for new foam agents. These regulations do not affect the use of telomer-based fluorochemicals.
Dynax fluorochemicals are not derived from PFOA (Perfluorooctanoic Acid) the risk assessment of which is currently under review by the regulatory authorities. Although the use of PFOA is not restricted by the EU directive until review of risk assessment is completed and safe alternative products are available, a maximum level of 0.005% by weight has been previously proposed for fire fighting foam concentrates by the Environmental Committee**. In the US, EPA's voluntary, "2010/2015 PFOA Stewardship Program," is in place. Participating companies are expected to reduce PFOA, precursor chemicals that break down to PFOA and related higher homolog chemicals (equal to or higher than C8) from emissions and product content level by 95% by 2010 and to eliminate the same by 2015.
All Dynax fluorochemicals in our current offering are derived from C6 fluorotelomer intermediates and do not contain or degrade into PFOS or PFOA already meeting the objectives of the EPA program.
C6 fluorotelomer-derived fluorosurfactants break down in the environment to 6:2 Fluorotelomer Sulfonate (6:2FTS) that has been proven to be non-bioaccumulative – in contrast to PFOS and PFOA.
Notes
*Directive 2006/122/EC of the European Parliament and of the Council of 12 December 2006, and amended Council Directive 76/769/EEC.
**Final Report(A6-025/2006)(July 19, 2006) by the Committee on the Environment, Public Health and Food Safety